The Right Way in the refugee issue on-site help! Russia flies aid to Greece and Iran to Syria and opens first tent camp for refugees with kitchen and toilet!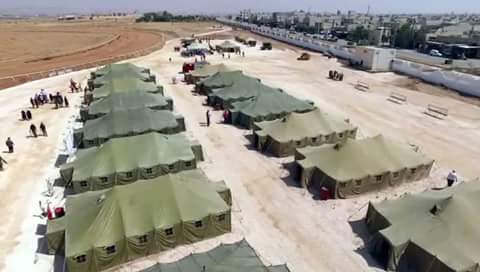 In order to give the refugees on the spot for a hotel and to contain the flow of refugees to Europe opened the Russian Federation today a refugee camp near the Syrian city of Hama. The camp can accommodate 500 refugees currently - and will be increased to 1000 seats.
Russian specialists of civil protection have been set up and all you need large tents, beds, bed accessories, showers and medical containers to Syria. Countries Bulgaria and Turkey and Ukraine had an overflight ban on Russian aircraft imposed but that did not made it difficult to transport made it impossible! The big field kitchen has been equipped with current resources to supply 50,000 people once complete with cooked food. Even more than 50,000 times disposable crockery and cutlery has been brought from Russia already in place. Everything is ready to come first refugees .....
Weapons found in supplies on a ship off the Greek coast !!!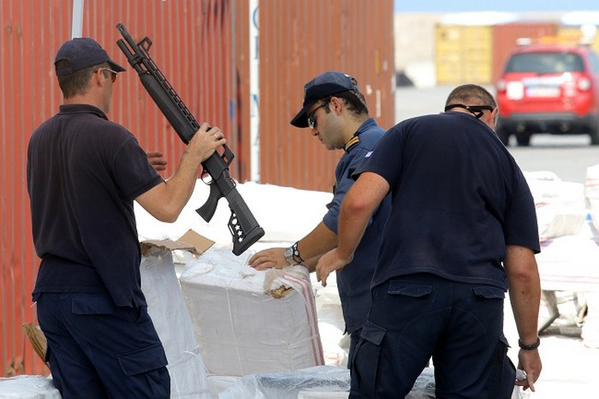 Heraklion, Crete. Freighter Haddad 1, Bolivian-registered vessel bound for Libya with aid for refugees was full of weapons and ammunition. Haddad 1, Bolivian-registered vessel with La Paz, the largest port in the Andes as homeport.
Greek Coast Guard Seizes Ship Smuggling Ammunition into EUROPE as "MUSLIM EXTREMIST" enter EU posing as Syrian REFUGEES.
The infamous Barbarous Islamists are smuggling weapons into Europe while they themselves are "Posing" as Syrian Refugees from the Civil War and entering EUROPE with the Floods of Migrants.