Kiev in turmoil - Storming Poroschenkos presidential residence - and citizens demand Klitschko mayor to resign
Kiew in Aufruhr - Bergarbeiter stürmen fast Poroschenkos Präsidentensitz - gleichzeitig fordern Kiewer Bürger den Bürgermeister Klitschko zum Rücktritt auf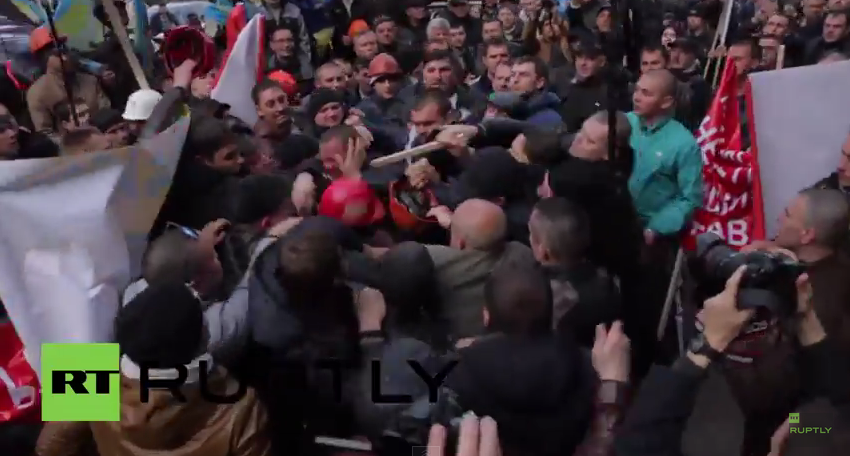 Über 5000 Bergarbeiter demonstrieren vor Poroschenkos Präsidentensitzes im Kiewer Stadtzentrum! In deutschen Medien ist darüber nichts zu hören oder zu lesen. Mehr als 2000 Menschen haben sich am Donnerstag vor dem Präsidialamt in Kiew versammelt, um den Rücktritt des Oberbürgermeisters Vitali Klitschko zu fordern. Gleichzeitig protestieren Hunderte Bergarbeiter im Zentrum der ukrainischen Hauptstadt gegen Lohnrückstände und die Schließung der Bergwerke. Die Lage ist angespannt und unübersischtlich! ...  
++ URGENT ++ Now it's getting serious !!! Watch finally ON !!! Russia and Germany on the highway for war!
Now it is really .... it's serious!
Tomorrow it will be again to shoot German on Russians and Russian on German !!! ONLY because YOU passive stay !!!
Everything that has been said and discussed for a year at various Friedensmahnwachen has been confirmed open by the founder and CEO of Stratfor Mr. George Friedman at a press conference. George Friedman was in February 2015 guest at the Chicago Council on Global Affairs and answered in the aftermath of a lecture on the nature and shockingly revealing questions from the audience.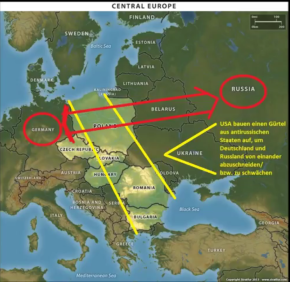 The views represented since the beginning of Friedensmahnwachen and demonized by the press and have been made in all corners of radicalism confirmed and are not a theory but nothing but the naked truth. It should be avoided at all costs an alliance between Germany and Russia! It may come in any case to a fusion of German and Russian technologies mineral resources! That the testimony of George Friedman. Both countries to bring in a war that optimally Varriante. The facts and the WHY here in the article with original video ......